For Many Products, Women Pay More than Men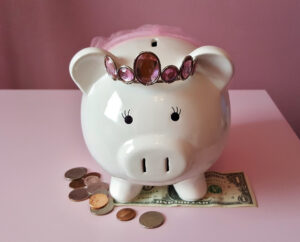 What could I do with $64, 843?
I could buy an all-wheel-drive Performance Model 3 Tesla — it's the cheap kind, but still. I could sponsor 133 kids at the border for a year through Save the Children. I could get a massage at a fancy spa every week for nearly a decade, or have PoopSenders.com mail 1,666 gallons of steaming elephant excrement to the White House — any of which would give me nearly pornographic pleasure.
I'm told $64,843 is about what I've handed over so far in my lifetime to the Pink Tax — the upcharge added onto goods and services that are marketed specifically to women. From toys to clothing to grooming products, a 2015 study by the New York City Department of Consumer Affairs showed that women pay 7 percent more than men do for similar items.