An Ode to Mr. Roshell on Our 25th Anniversary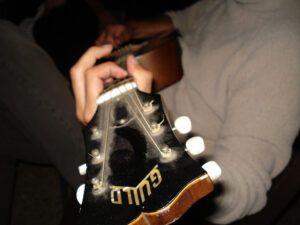 Before you, I never paid much attention to a boy's hands. They just weren't on my radar the way those other, more typical physical fixations were.
And yet, I noticed your manos right away. Soft, smooth skin stretched taut over long, elegant fingers. Just like a magician's hands: nimble, busy, mesmerizing.
An artist, musician, and tinkerer, your hooks always seemed to be reaching for something to create, to play, to build. As both an extension of your industrious character and the pliant means of scratching your ardent itch to improve the world around you, your hands were ever grasping for a problem to solve, a brokenness to fix.
And just like a magician's, they turned everything you touched into something better. Something beautiful. Something bewitching.